The 8th European Slag Conference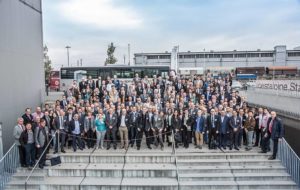 8 th European Slag Conference
The 8th European Slag Conference took place from October, 21st to 23rd, 2015 in Linz, Austria.
More than 40 presentations concerning slag production, processing and application were given to about 240 participants from European countries and from overseas. High interest also was given to the round table discussion with participants from authorities, producer, user and environmental association which showed the actual difficulties of slag use in Austria.
The purpose of the 8th European Slag Conference was the exchange of knowledge related to technical, application, environmental and legal purposes for all kinds of metallurgical slag. In addition to the papers a technical visit was organized to the slag handling facilities of voestalpine in Linz.